Morning Rays - Photograph by Janice Lind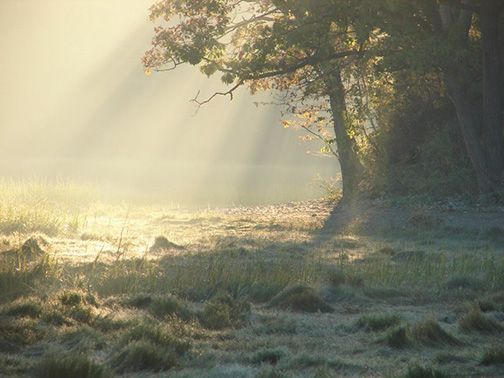 In Faith and Hope the world will disagree, But all mankind's concern is charity.

Author:

Alexander Pope

Source: Essay on Man (ep. III, l. 307)
As part of the Dog Days Press initiative, we provide funding opportunities for charitable endeavors. Our current list of target charities are identified below.

We celebrate and applaud the Dog Days Press community for their charitable commitments:
hoi polloi II has been published - proceeds benefit:
The National MS Society - via Cohasset, Massachusetts MS Walk event and the MS Central New England Chapter.

Another informative site: Stu's Views and M.S. News

Coming soon: hoi polloi III and subsequent issues to benefit::
The first issue of hoi polloi continues to support:
Sowing Seeds - Marshfield, Massachusetts
Sowing Seeds

- Empowering those in need with companionship, rides, clothes, counseling, and other aid.

P.O. 1001, Marshfield, MA 02050. Tel. 781-837-3337.
A network of people sharing their time, ideas, and special gifts, providing the support to empower each person to replace darkness, despair, and hopelessness with dignity and self-esteem.
What We Do - Provide adult companionship, rides to medical appointments, career and job counseling, shopping, home search for the homeless, meals for infirm clients, handyperson chores, legal aid and advocacy, parenting information, simple budgeting, and clothes.
How To Get Help - Call Monday to Friday, 9:00 AM to 5:00 PM. A volunteer will return your call to determine how we may be able to help.
How To Give Help - Donations of any of the following are gratefully appreciated: housing opportunities, job referrals, office space, newer clothes, furniture, your time, monetary donations (checks only, please), personal computers, and printers.
The following article was written in celebration of Sowing Seeds and its 10 years of service to the community.
SOWING SEEDS CELEBRATES A DECADE OF HELPING: Marshfield families get back on their feet with assist from church group
By SHAMUS McGILLICUDDY
The Patriot Ledger
When people are in desperate need, they often go to church for help.

It is no different in Marshfield. In the fall of 1993 church pastors and volunteers noticed a surge in requests for aid. From 1990 to 1993, the United States suffered through an economic recession that forced cutbacks in social services and left many people out of work.

''It was really escalating,'' said Mary Doolan, a pastoral associate at St. Christine's Church. ''(The Rev. Edward Duffy of North Community Church) called a meeting of representatives of the different churches to discuss how we could meet these needs and work together to try to help the people who were coming in increasing numbers through our doors.''

The ecumenical group Sowing Seeds was formed in 1995 to help needy Marshfield families. It is celebrating its 10th anniversary this year.

The group, which has more than 200 active volunteers, has answered 2,700 calls for help and provided assistance to 367 families.

Sowing Seeds offers help to Marshfield families in a variety of ways:

—It maintains a clothing bank where needy families can pick up free, donated clothes.

—It maintains a transportation network for people who need rides to medical appointments, grocery stores and other places.
—It also offers legal assistance, job counseling and personal budget planning.

The group does not give cash to needy families. Instead, it tries to help families take care of themselves.

''The motto was: 'You can give a person a fish and he will eat for a day. Teach him to fish and he will eat every day,''' Sowing Seeds Vice President William Last said. ''The idea is not to give them money but to lead them in a direction where they can help themselves.''

If a family is facing eviction, Sowing Seeds might negotiate a reprieve. If a utility company threatens to shut off service, Sowing Seeds volunteers will call the utility company to maintain the service.

''Many families have some money but they're not managing it well,'' said Doolan, president of Sowing Seeds. ''We go in and do their budget. Are they using the clothing bank, the Marshfield Food Pantry, fuel assistance? There are so many resources that people don't know about. And sometimes a lot of them are ashamed to look for help.''

Sowing Seeds began as a network of volunteers meeting at each other's homes. The clothing bank was in the Rockland Trust bank in downtown Marshfield.

''The answering machine (for the help line) was in someone's basement,'' said Connie Drapeau Kennedy, a member of the group's board of directors.

Then in 1999, Marshfield's First Baptist Church closed its doors after more than 200 years. Church officials donated their Plain Street building and property to Sowing Seeds.

Now, Sowing Seeds had a place where volunteers could take calls for help, organize volunteers and set up its clothing bank.

''This is sacred ground,'' Doolan said. ''Well, we feel that way.''

Sowing Seeds gets requests for help from all over Marshfield.

''It's in every neighborhood in town,'' Kennedy said. ''This is a two-income society. And when one loses a job, the family struggles. People fall through the cracks.''

''There are still people in this town today deciding whether to go to the grocery store to buy food or to buy medicine,'' Doolan said.

For information on how to volunteer with Sowing Seeds or how to request help, call 781-837-3337. Because of limited resources, Sowing Seeds only helps Marshfield families.

The clothing bank at 974 Plain St. is open from 10 a.m. to noon Tuesdays and Saturdays.

Shamus McGillicuddy may be reached at smcgillicuddy@ledger.com.

Copyright 2005 The Patriot Ledger
Transmitted Tuesday, December 27, 2005

Enter content here

Enter content here

Enter content here